"China"
The trip to China was one we had both looked forward to for a long time as it was somewhere neither of us had travelled to before and was the country of origin of our breed, the Shih Tzu. I had looked for any information on the breed at a Chinese museum in Taiwan the last time I judged there, but had found nothing, not even a photograph of any type of dog. We would also be going to Beijing to the Forbidden City to look for any history on Oriental breeds and also to climb on the Great Wall of China.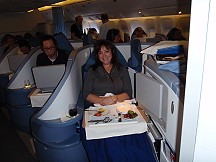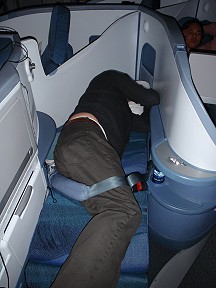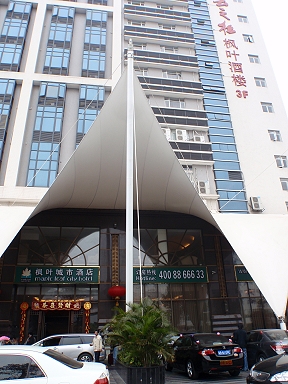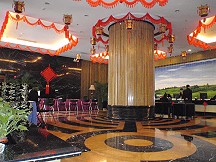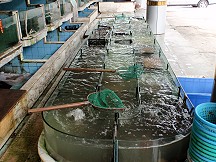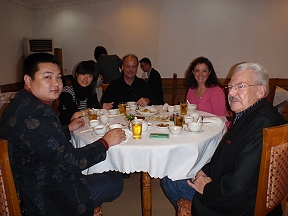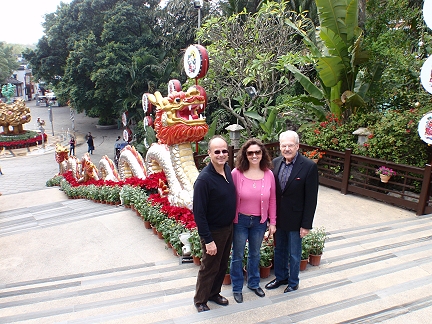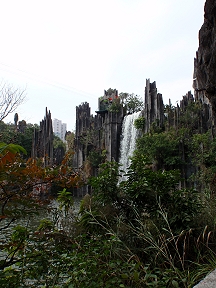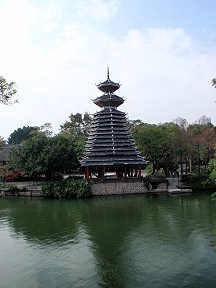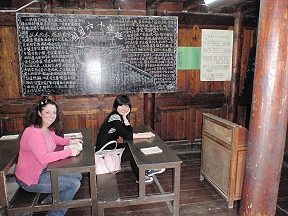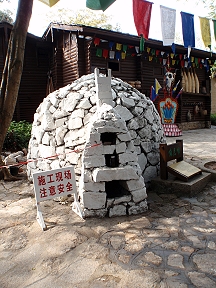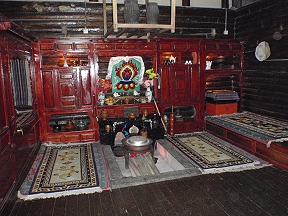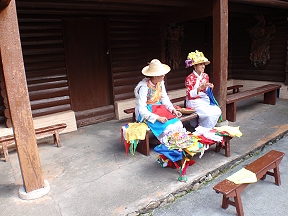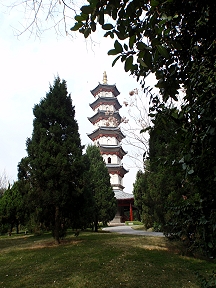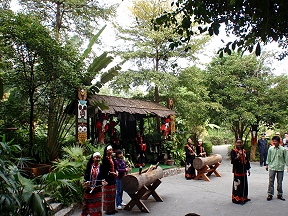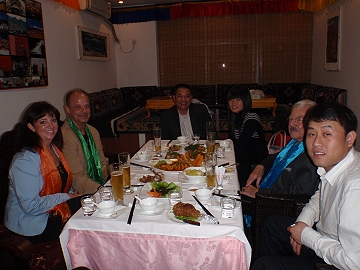 Once again we were upgraded to Business Class in Toronto, which made the 11 hour flight quite pleasant and allowed us to arrive in Shanghai quite refreshed. It was then a short flight to the city of Shenzhen in southern China, where I would be judging at the South China Kennel Club Show. We were met at the airport by our translator for the weekend, Stephanie and were quite pleased to discover that fellow Canadian judge Jack Ireland was also on the panel.

Shenzhen was quite warm, 22 degrees C and we enjoyed lunch at a restaurant nearby where you had your choice of fresh fish. It was then on to a cultural village park, where the history of the various ethnic groups are exhibited in an outdoor setting which allows for displays of architecture and lifestyle. It was a beautiful setting and quite educational.

That evening we were taken to an authentic Tibetan restaurant owned by our host and club President Mr. Lee Kin Sun and other members of the show committee. The specialty served is Yak as well as many other typical Tibetan dishes.....VERY DELICIOUS!!!! Jack would be judging the following day but I would not be required until Sunday.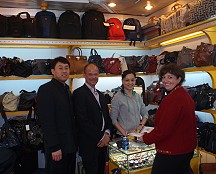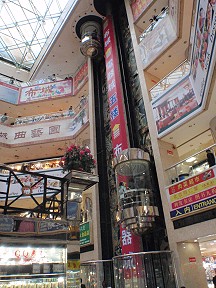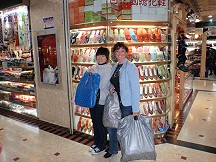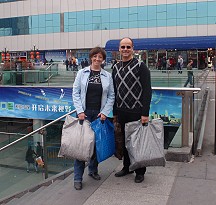 Saturday Jack was judging and we were taken to a shopping mall where anything you desired was available in various qualities of knock-off. It was a jam-packed menagerie of stalls teeming with products and everyone beckoning you to shop at their stall. Quite overwhelming at first but we soon got the hang of it. Bartering is the way to go and with Stephanie's guidance, we quickly understood the routine. Ask the price, then offer less than half, giving yourself room to go slightly up. We were amazed at what we were able to purchase for little to nothing.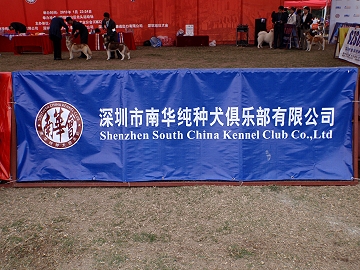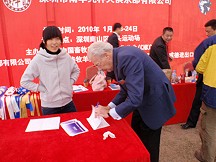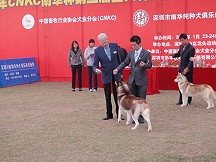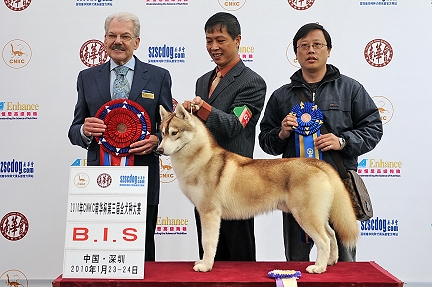 The dog show was held under the aupices of China National Kennel Club CNKC and was similar to CKC or AKC format with Winners dog and Winners female being awarded. Jack selected for his Best In Show winner a striking Siberian Husky owned by Guo Qiang.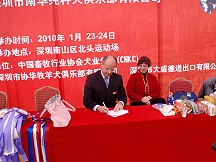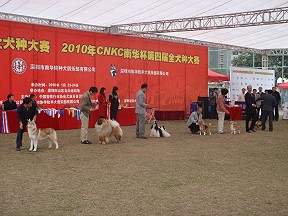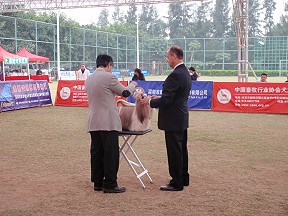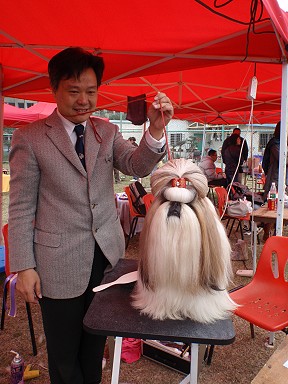 Shih Tzu Ch Eastern Magic City Hunter owned by Wu Guang Qiang.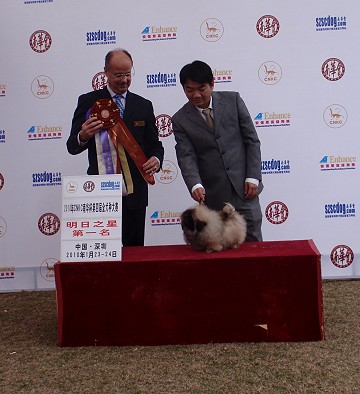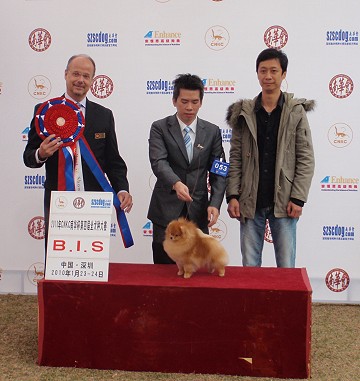 The next day I was judging and the weather was slightly overcast. The venue was very well laid out with covered rings and ample room for the judging and exhibitors. The show was well organized and ran like clockwork. I found the dogs to be well presented and of good quality. My Best Puppy In Show winner was a precocious Pekingese. Best In Show was a stunning Pomeranian named Ch. Dynasty's Star Gem the Sky and owned by Wu Guang Qiang. Reserve Best In Show was a handsome Chow.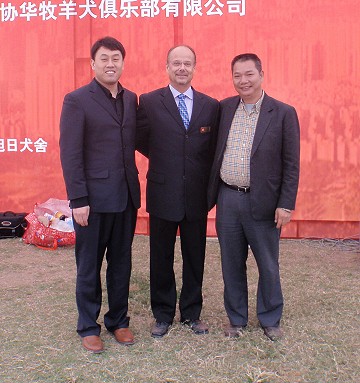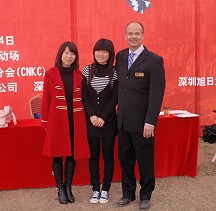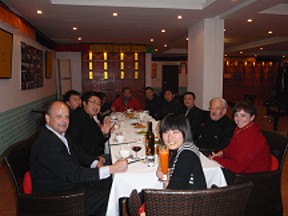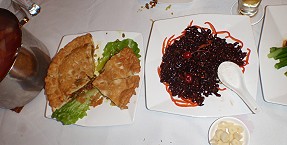 We returned to the Tibetan restaurant for dinner that evening and bid farewell to our hosts, including Mr. Lee Kin Sun, club President, Stephanie, our translator and new friend and Jack as we were leaving in the morning to explore the city of Beijing in Northern China.
Click Here for PART 2- SIGHTSEEING IN BEIJING