Mabuhay (welcome long live)
Philippines, March 2008

We were very excited as we boarded what was a long 14 hour flight from Toronto to Hong Kong on our way to the archipelago of over 7000 islands that make up the beautiful country of the Philippines. The main reason for our journey was to judge at the Beagle Fanciers Club All Breed shows held under the rules and regulations of the Philippine Canine Club in Manila on March 16, 08. It would be Wendy's first trip to Asia and a first time for both of us to the Philippines. We anticipated experiencing the great hospitality the Filipino people are known for and exploring not only the city of Manila (pop. 8 million +) but flying to the enchanted Island of Bohol and its magnificent beaches.
The flight seemed to be over quickly as we spent our time watching a total of four movies, reading several magazines, a few chapters of our books and napping while being treated to the excellent service of meals and open bar still available on Air Canada's long haul flights. We landed in Hong Kong and immediately boarded the Cathay Pacific one and a half hour final leg to Manila. We had finally arrived and our 'home away from home' was the Ambassador Hotel in the Malate area of Manila which afforded us a comfortable spacious room. Over the next few days we enjoyed some generous hospitality lavished upon us by the local Beagle Club including great dining, shopping and sightseeing.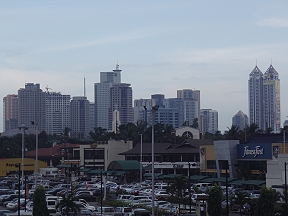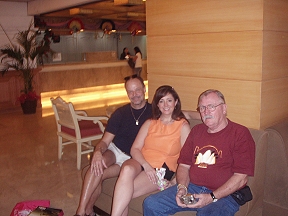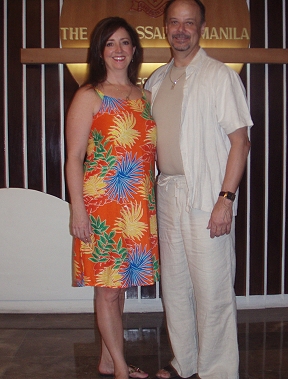 Manila, Food, Shopping, Food Market