Manila
The city was a bustle of traffic, people and activity. The prevalent mode of transportation were the colorful 'Jeepneys' that filled the streets like 'yellow taxis do in New York City'. The Jeepneys dated back to post WWII, evolving from lack of transportation which saw surplus army jeeps being converted to mini buses to solve the problem. They are now part of Filipino tradition and no two are alike. Transportation was quite inexpensive with extremely reasonable taxi fares. We succumbed to the many entrepreneurs offering horse and carriage rides for one of our forays of shopping to Chinatown which was located nearby. There were also plenty of two seated 'chariots', both motorized and pedaled offering short hauls around the city. The sounds and sights were somewhat overwhelming.
The Philippines is made up of a wide range of social economical status among the locals ranging from the very poor to the very rich, however, everyone seemed very fun loving and industrious. We had a great time visiting local shopping haunts and sights many of which had a strong Spanish, Roman Catholic religious or political influence. Hence many churches, Old Walled City, Fort Santiago and numerous parks and memorials. We also enjoyed a couple of visits to the local spa Sanctuario (www.sanctuario.com.ph) for some late night pampering massages and treatments to rejuvenate our tired bodies for the next days adventures. Manila was a vast metropolis and we were fortunate to get our small glimpse into all this major destination had to offer. It would definitely be a place we needed to return to to continue exploring.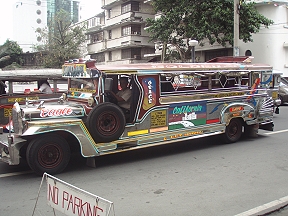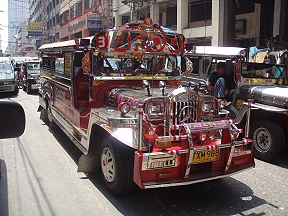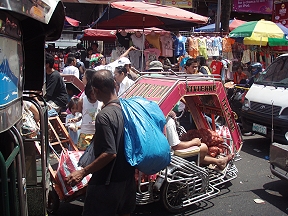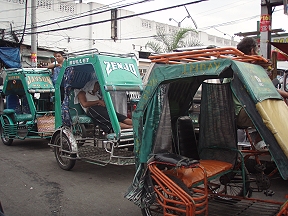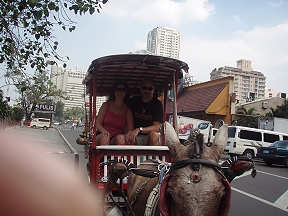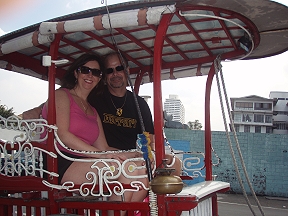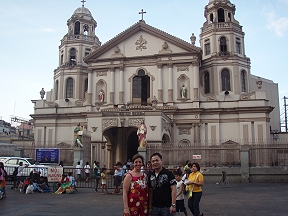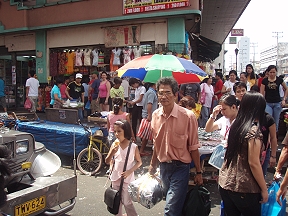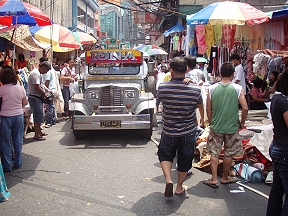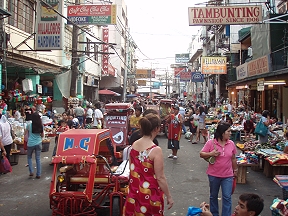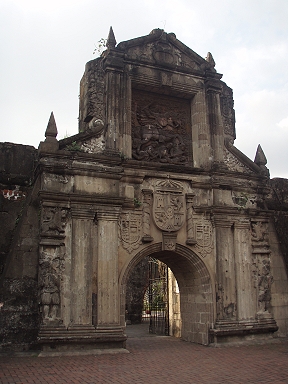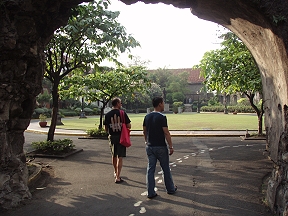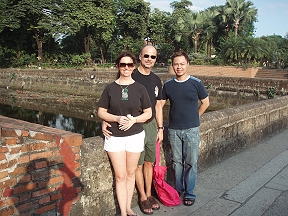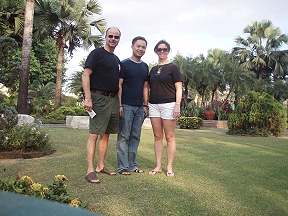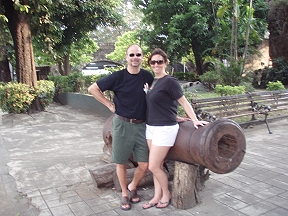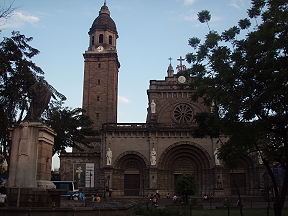 The Food
The Filipino food was awesome and consisted of typical mix of Malay, Chinese, Spanish and American delicacies of fish, pork, beef and vegetables. They are heavy into spiced sauces and all meals were accompanied by the obligatory rice. We were treated to a wide variety of restaurants. Our first night we went to the Seaside Market in Milate, and picked out fresh fish, prawns and crab from the huge selection of seafood just caught that day. We then went to an adjoining restaurant of our choice to have our feast cooked in whatever style we wished. DELICIOUS!!!!!! Another night we enjoyed traditional Filipino dishes such as Sisig, Garlic Adobo Shreds, Chicharon Bulaklak, Calamares, Chicken Kabob, and Lampiang Shanghai with a selection of local beer served in a fountain 'Beer Tower' at our own table. We also enjoyed fine dining at the popular Gloriamaris Chinese Restaurant with may exotic dishes including crab, shrimp, pork, beef and succulent duck accompanied by a robust Montes Cabernet Sauvignon from Chile. The hospitality was amazing at each meal as we were hosted by various club members and local dog show personalities. Another opportunity to experience the Filipino warmth was at the after show dinner with Beagle Club executive, show officials and fellow judges which was a fitting ending to an exhausting day and as usual we were wined and dined to excess. We also were guests at the restaurant in the '5 Star' Sofitel Hotel which offered an incredible International Buffet that seemed to be endless in its offerings with cuisine from a wide cross section of nations prepared fresh and to your individual liking in the various stations of the vast dining area.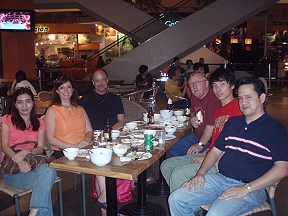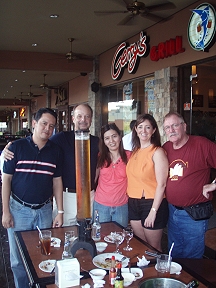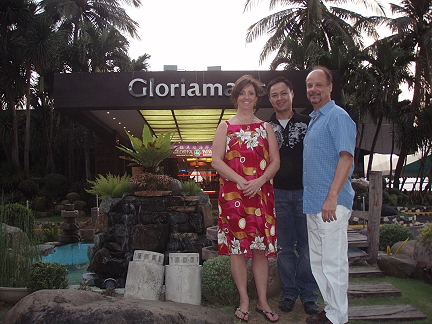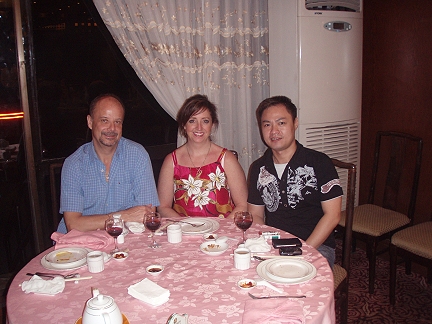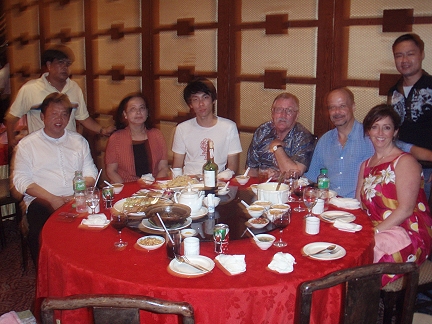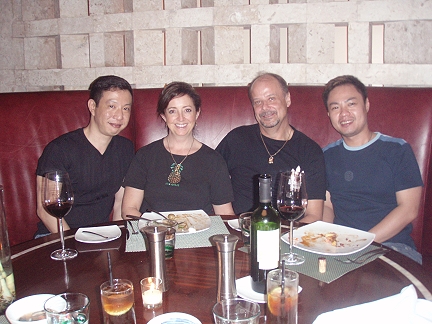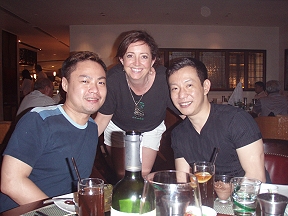 The Shopping
Manila...what can we say about the shopping!!!!!!! We were treated to a wide cross section of opportunities including the third largest mall in the world...Mall of Asia.....stores upon stores, high end, low end, restaurants, entertainment amusements...it had everything. We spent three hours there and saw less than a tenth of it. Another local favorite was "Greenhills Mall" with its enormous indoor market. Hundreds and hundreds of stalls of everything including jewelry, clothes, fashion accessories, electronics and local handicrafts. The most unique aspect was the number of 'knock off' items of clothing and handbags from all major designers such as Gucci, Louis Vuitton, Chanel, Coach, Burberry and Dolci and Gabana, to name a few, at ridiculous prices. To give you an idea.... large carry on bags were as low as $20 and purses were $7 to $12.The same grade of 'knock off' would be found in NY, for example, at three times the price. All were made in China.
We also acquired an impressive hand crafted Acacia wooden salad bowl, stand, utensils and 10 bowls at an unbelievable bargain at the Balikbayan Store which featured traditional Filipino handicrafts which mirror the artistic inclination of its people. We also ventured into Chinatown which was a crowded maze of wares burgeoning out of the storefronts onto the bustling streets. By contrast the Food Market was well organized and pristine with local farmers and street side vendors displaying their vast variety of selections in a colorful and neat presentation.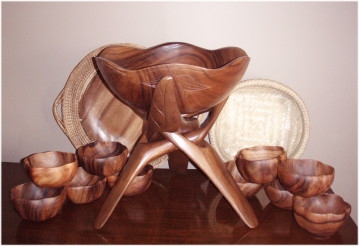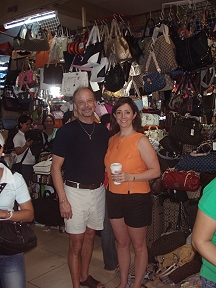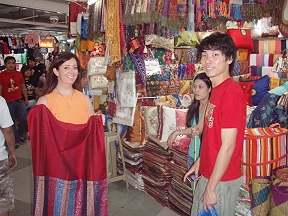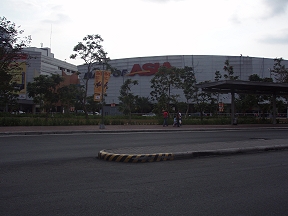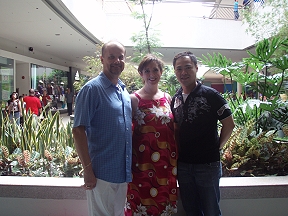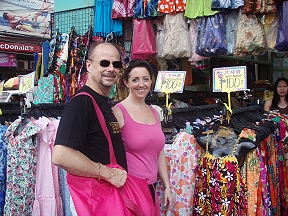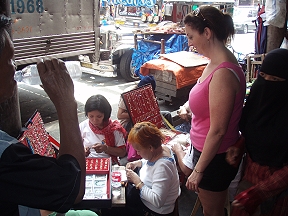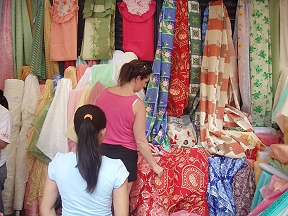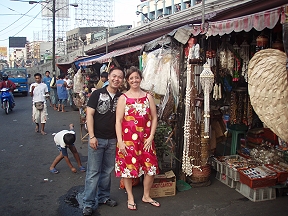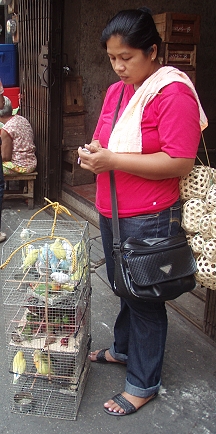 The Food Market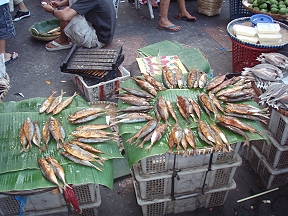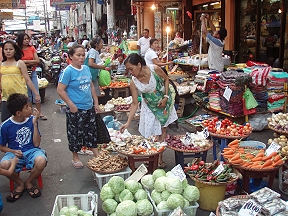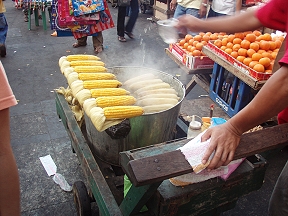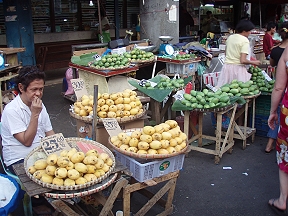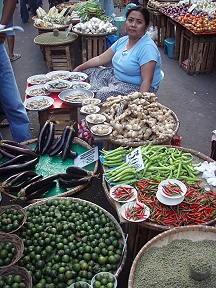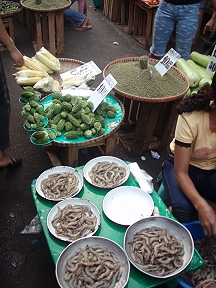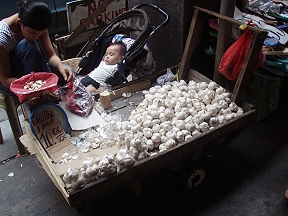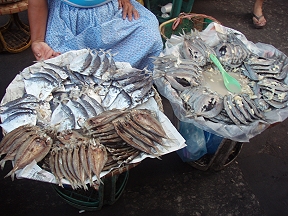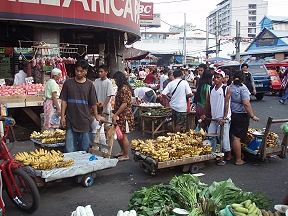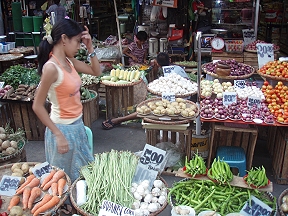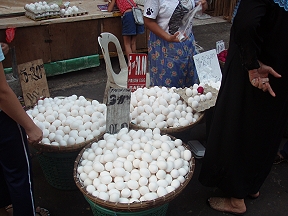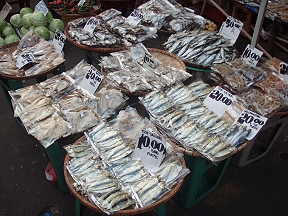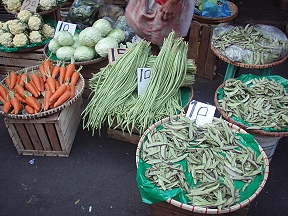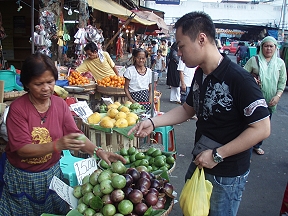 Manila, Food, Shopping, Food Market