Pamilacan Island Paradise
The next day we were picked up again by our driver and taken to a wharf where we boarded a private "banca", the common Filipino boat, canoe-like structure but with outrigger-like additions on the sides to help with stability.This took us on a 45 minute jaunt to the exclusive island of Pamilacan where we found ourselves truly in our own private Shangri-La. We were the only guests of a 5 star resort made entirely of bamboo and teak and looking like it had come straight out of a luxury tourism brochure....a haven for solitude.
The house was made up of three guest rooms, all with Oriental-type sliding doors, open lattice windows and walls of thatched palm in intricate designs. The entire structure was covered with a palm, tiki-like roof and was picturesquely situated on the edge of the ocean where both sunset and sunrise could be watched in the oriental lounge chairs from any location of the encircling verandah. We were treated to the utmost service with a staff of five to meet our every need.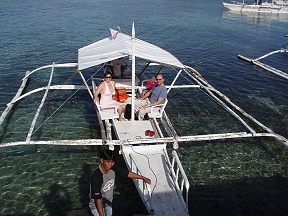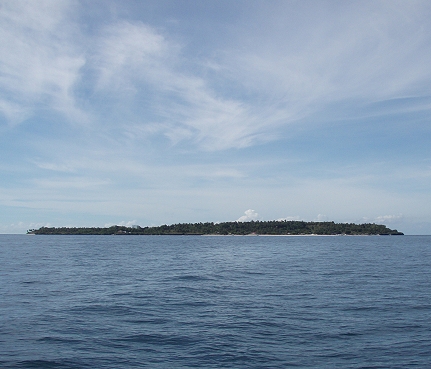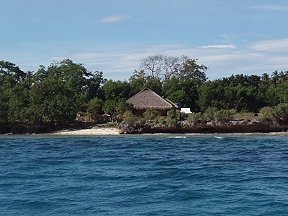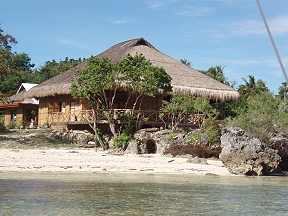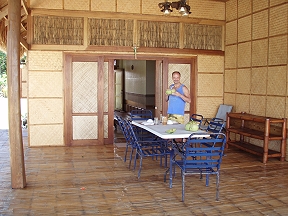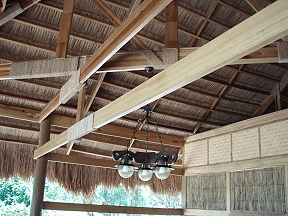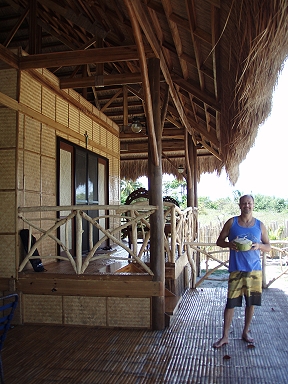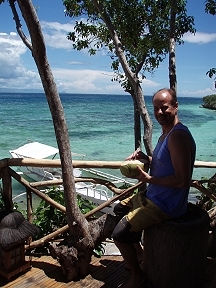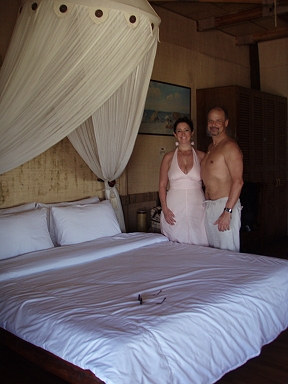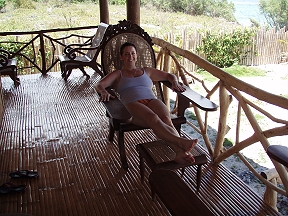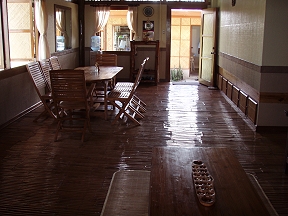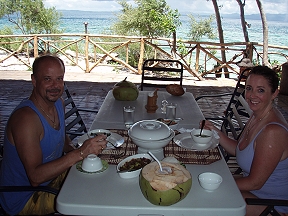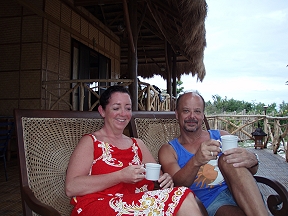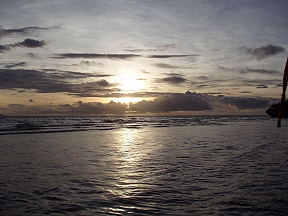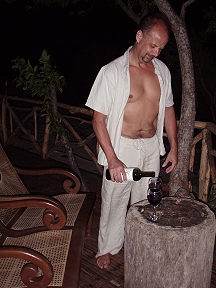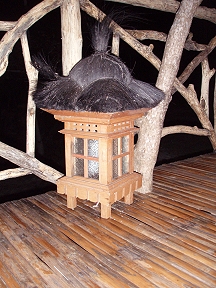 Our days consisted of easy mornings drinking coffee looking out over the ocean and planning the lazy day to come. Dolphin watching was on the agenda for the first morning and we boarded our boat at 6 am. Our guides took us on a short ride to the other side of the island where as magic, we found ourselves surrounded by dolphins playing in the water and racing beside us. Truly breathtaking as they dove, jumped and flipped in unison. We had access to fabulous snorkeling as Pamilacan is the site of a natural sanctuary and we spent many hours marveling at the vast selection of marine animal and plant life. It offered a fantastic show of coral gardens and caves as well as plunging undersea walls and coral seamounts. The sun was extremely intense and even with 30 SPF sun protection, hats and covering up with clothing we were beginning to burn and had areas of 'lobster red'.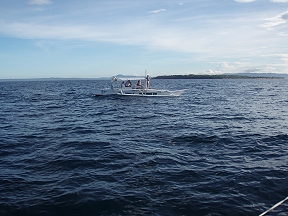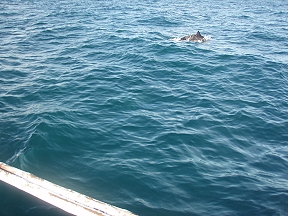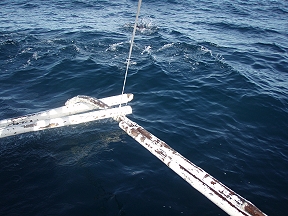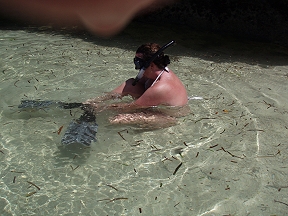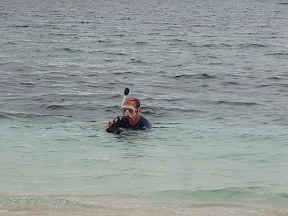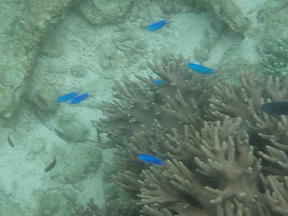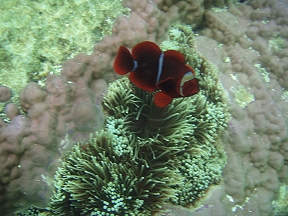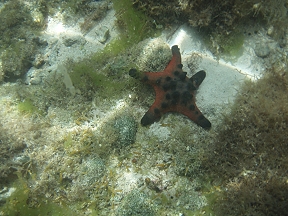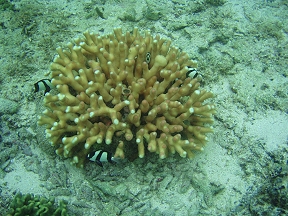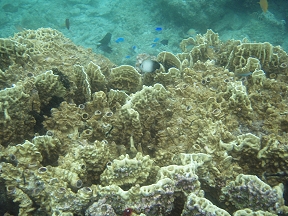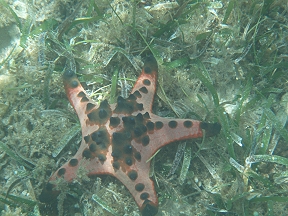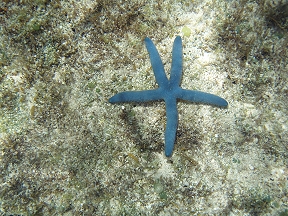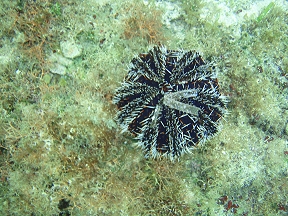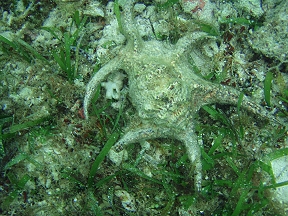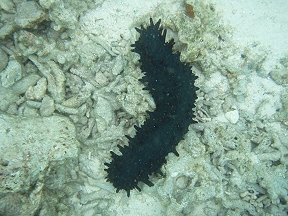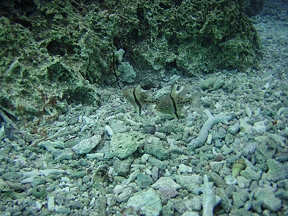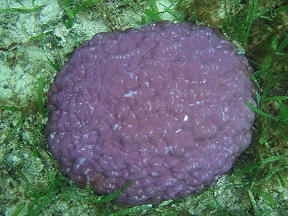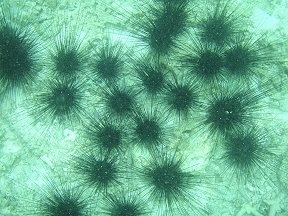 The island is oval in shape and around 2.5 km wide. The 700 local inhabitants engage in a simple life primarily fishing, farming and in tourism. Most children must leave the island to attend high school.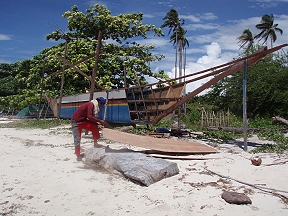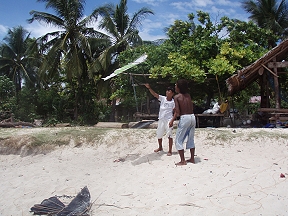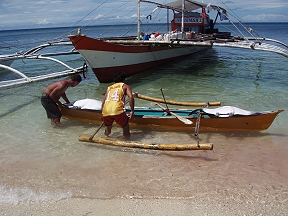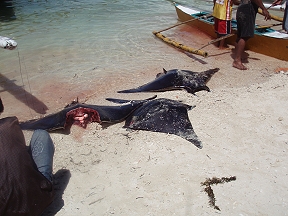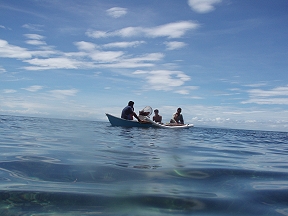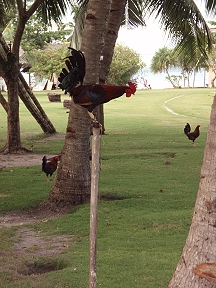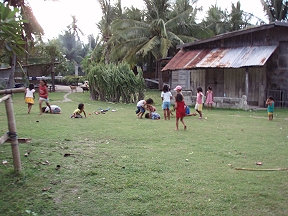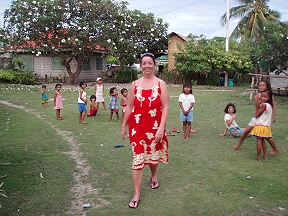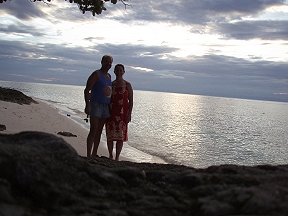 Our chef, Lilia, prepared sumptuous Filipino meals giving us the luxury of letting her know when we would like to be served. We would start the day with a traditional 'American' breakfast of eggs, over easy with sausages and a Filipino twist on corned beef. Lunches and suppers consisted of the Filipino dishes such as Pork Menudo, Grilled Napoleon and Salinar Fish, Ampalaya with Eggs and Chicken Curry all served with a variety of vegetable accompaniments and soup appetizers.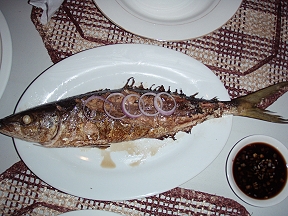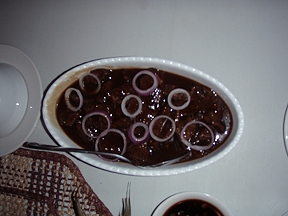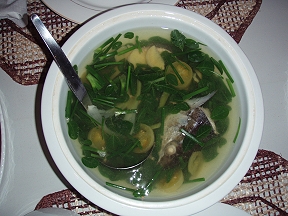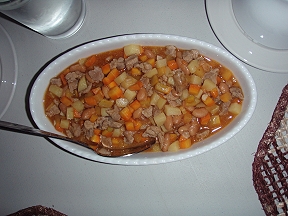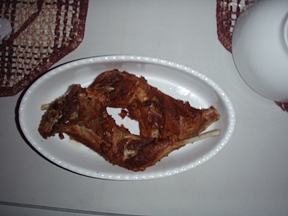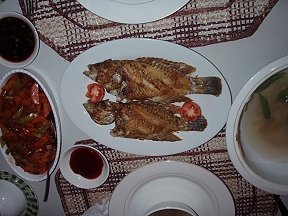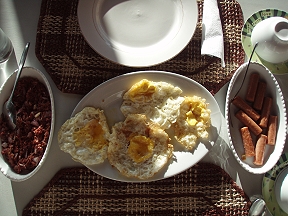 The rest of our time was spent sunbathing on our own private beach of pristine, white, powdery sand, collecting seashells and lazily exploring this tropical paradise and village. It was a time of ultimate pampering and relaxation and we were sad to leave when our time on this paradise island had come to an end.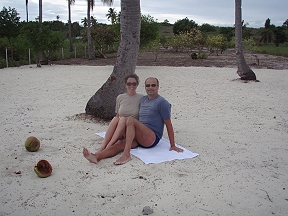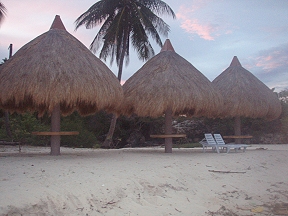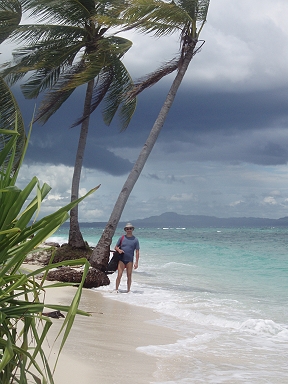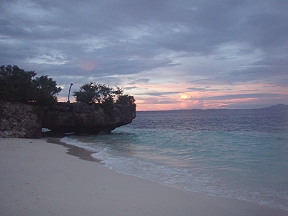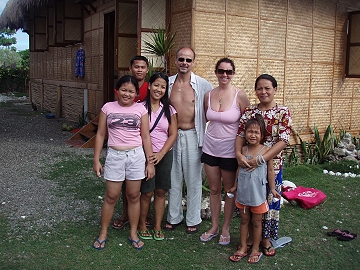 More info http://www.pamilacanislandparadise.com/
Manila, Food, Shopping, Food Market