The Dog Show
The show was held in Tiendesitas Frontera Verde, Ortigas, a quaint mall like atmosphere comprising of a cultural center and multitude of shops from antiques to clothing in Pasig City, Manila. The spacious rings set up in the exhibition area were covered in a green carpet and decorated in festive colors which resulted in a comfortable setting to judge the entry of 380 + dogs entered in the 'two shows in one day format'. The highest entry in the show was Beagles with an entry of 69 exhibits, many of which were entered in 2 Beagle Specialty Shows the previous day judged by Hound specialist Mel Hammett from Australia and Mrs. Yumi Kitamura of Philippines.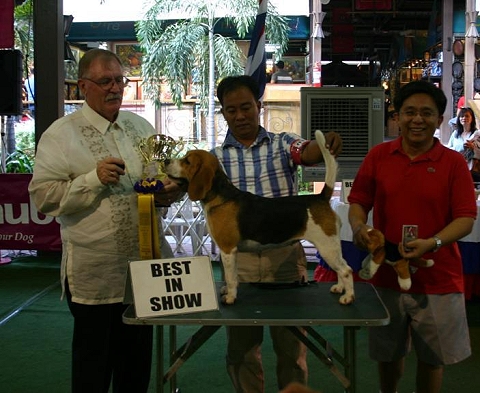 Best In Specialty Show- Ch Harmony Outshine 'Em All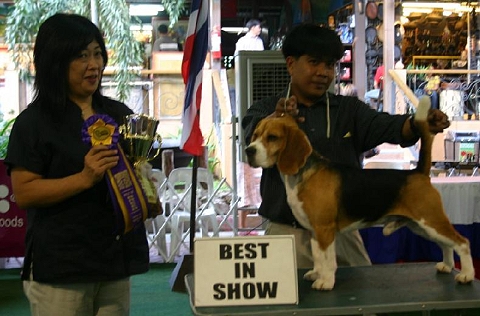 Best In Specialty Show- Ch Orobay Back to Reality
Other significant breed entries were 18 Whippets, 24 Goldens, 16 Boxers, 16 Dobes,18 Siberians, 17 LC Chihuahua, 27 SC Chihuahua, 17 Pugs and 16 Shih Tzu. Judge Mrs. Ladawan Chothithada from Thailand judged Best In Show and all Groups, except Hounds, in one ring. Mr. Mel Hammett from Australia judged Hounds. I judged all Groups and Best in Show for the other Championship Dog Show in another ring. The normal maximum number of dogs a judge is allowed to judge per day is 250. Permission had been obtained from the Philippine Canine Club to exceed the limit if the judge was in agreement. I looked forward to the daunting task with some trepidation and wished for lots of absentees.
The format for these shows was similar to the CKC system, Winners Dog and Bitch, then Best of Winners with BW going against Champions. The groups were the same CKC style alignment of seven groups. As previously mentioned two shows were judged simultaneously in two different rings. To become a Champion a dog needs 15 points won under at least 3 different judges and two 3 point or greater majors. A maximum of 5 points can be won at any one show. To become a Grand Champion a dog must win 25 points after completing its Championship won under at least 5 different judges and three 3 point or greater majors. To become a Hall Of Fame dog a dog must win 100 points after completing its Championship and win at least 5 Group Placements.
Ladawan chose as her Best In Show Winner the handsome Beagle, Ch. Twenty Six I Luv Banjito, owned by Arthur Raul and Purisma Bautista and the Shih Tzu, Ch Hearty All Eyes On Me owned by Henson Tan, Alex Tan and Janice Lao as her Reserve Best In Show. I selected the striking Pekingese, Ch. Rarity's Idle Whispers as my Best In Show Winner and the dashing Beagle Ch. Orobay Back To Reality owned by Jermyn Tan and Frank Lao as my Reserve Best In Show. I now understand why there are limits on how many dogs a judge may judge in one day as the 325 + number I judged resulted in a long arduous day of maintaining a very quick pace while trying to concentrate when feeling physically and mentally tired. The shows did run in an efficient manner with announcer Bernie Montie keeping things moving along with an entertaining running commentary. The show was also long and hard for the many professional handlers and all exhibitors displayed a high degree of Sportsmanship. The show was a huge success and we enjoyed a celebratory dinner and drink afterwards in a popular Chinese style restaurant on the show grounds with Club executive and show officials.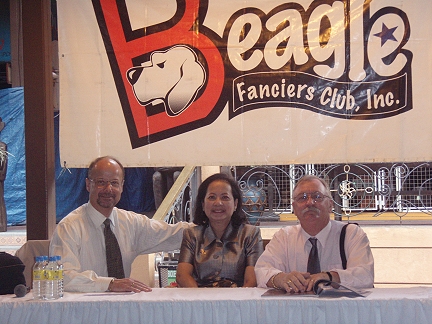 .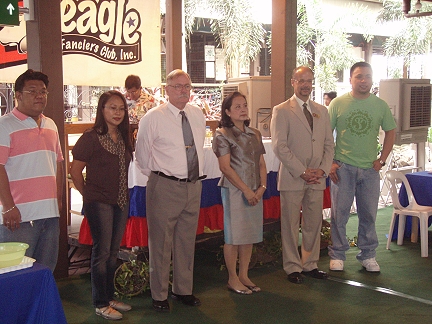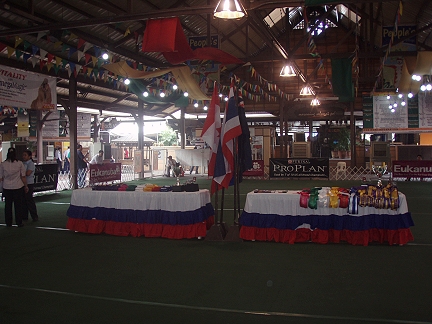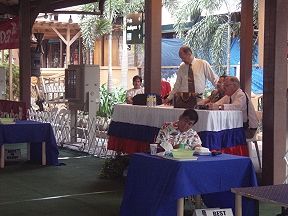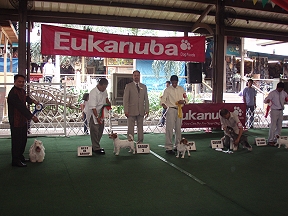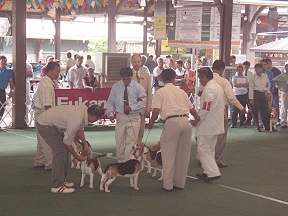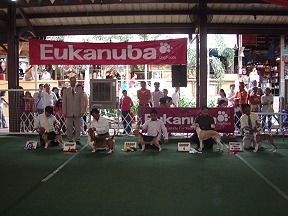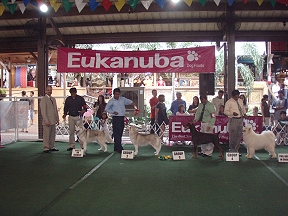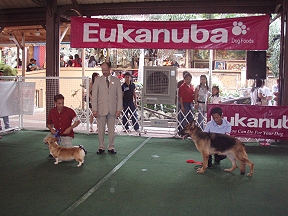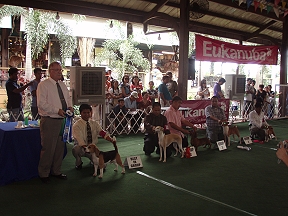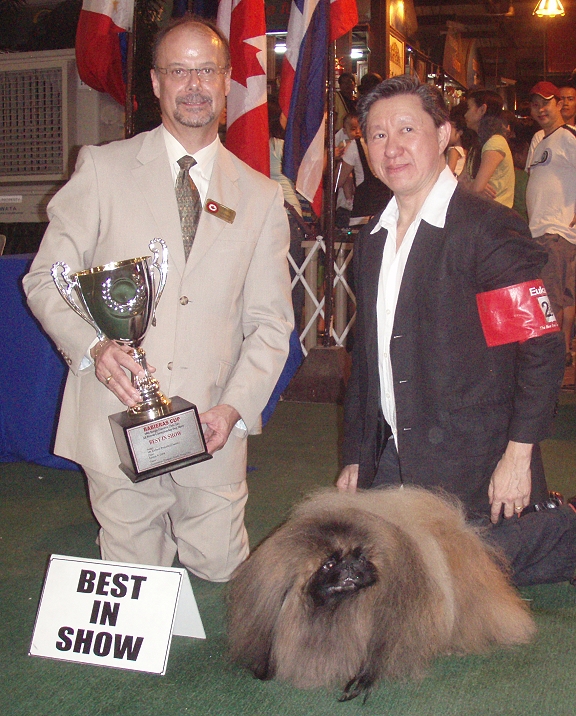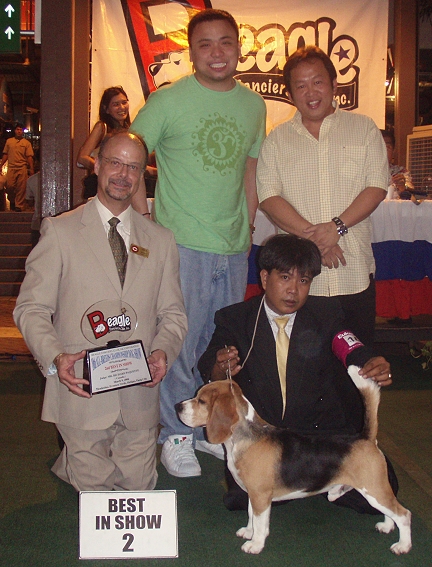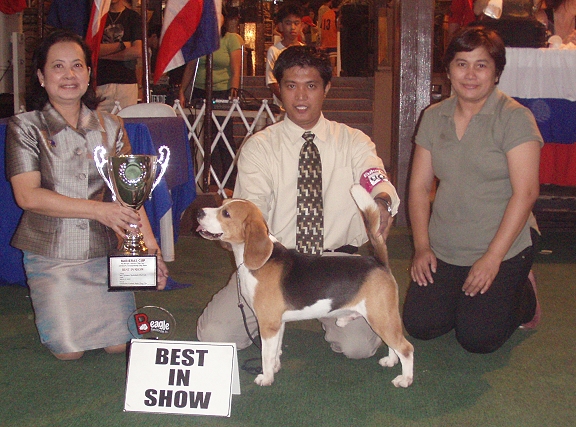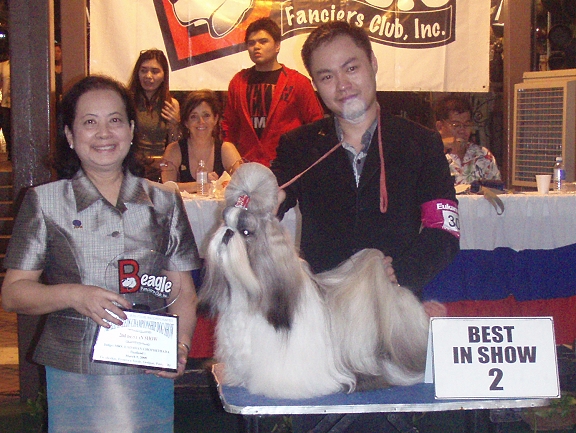 Manila, Food, Shopping, Food Market